Title Photograph. Julio Nivelo Mugshot. Image: Ecuadorian Police
A 53 year-old Ecuadorian man, Julio Nivelo has been arrested by the Ecuadorian police after he stole a bucket of gold flakes off the back of a truck in downtown New York in late September 2016.
The bucket contained about $1.6 million dollars worth of gold!
After he grabbed the bucket, uncontested, Nivelo walked along the street for about 30 minutes, still uncontested.
According to the police, he then went to Orlando, Florida and then Los Angeles, California before turning up in his home country.
Nivelo has been deported by the US authorities on four previous occasions: 1994, 2001, 2005, and 2008
He is a well known thief with a string of 'previous' violations.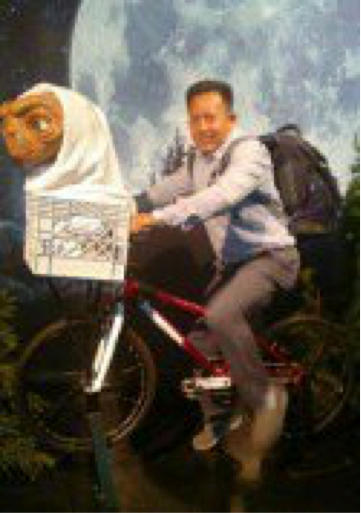 Nivelo seems to be going home with ET Image: NBC
The resounding question must be:
"If the USA spends as much as it does on Homeland Security, how was this man able to do what he did and only get caught back home?"
All Rights Reserved. No unauthorised reproduction of this post in whole or in part is permitted without the express written consent of the author