Image: Viajes Grandes
Madame Pele is, according to folklore, a Fire Goddess who was responsible for the formation of the whole Hawai'an Island chain.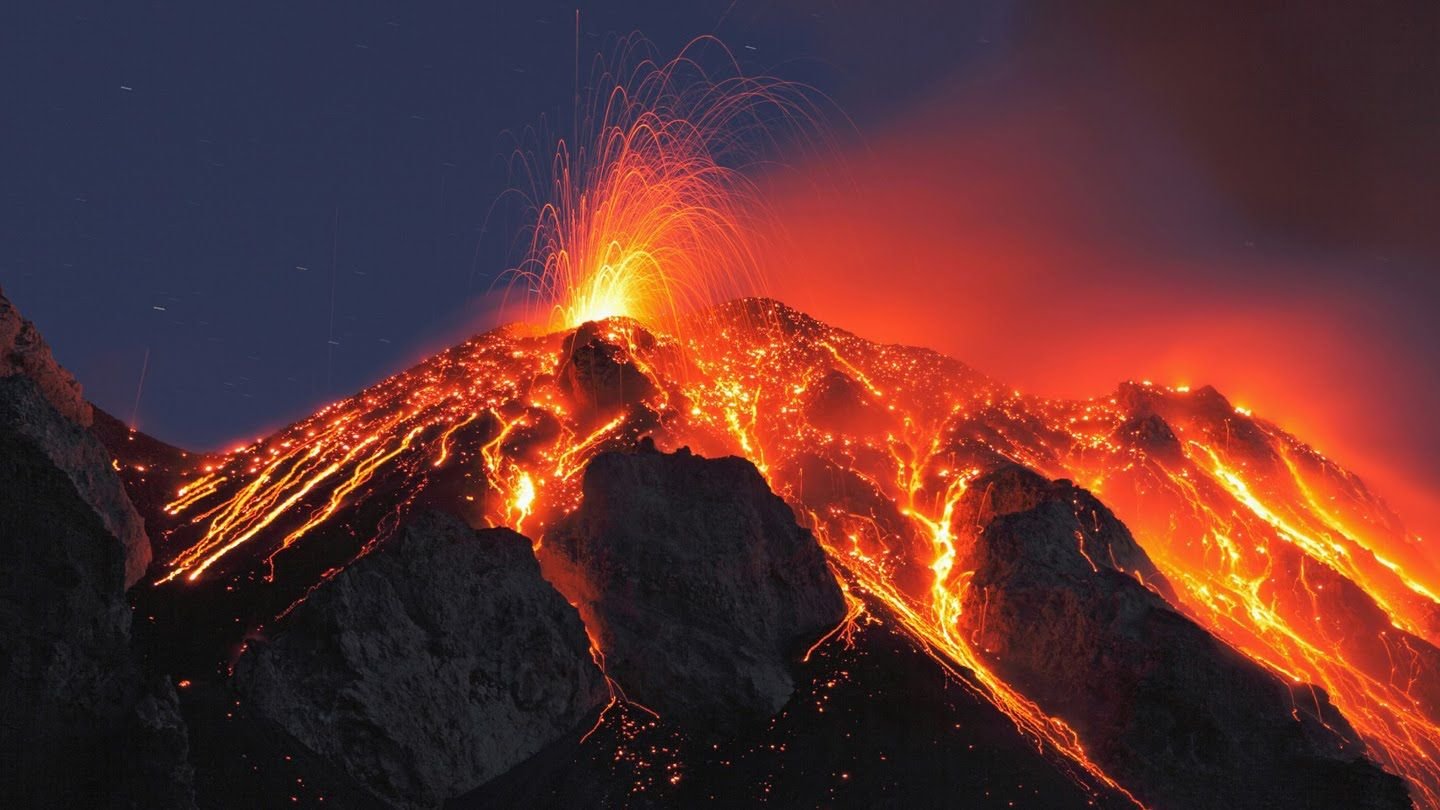 Image: Youtube
Mauna Loa, at the centre of the Big Island (Hawai'i), is the largest active volcano on earth, at 4,170 m (13,681 ft) above sea level. The structure goes another 5,000 metres (3 miles) below sea level. The volcano's mass further depresses the sea-bed by another 8,000 metres (5 miles). So, the top of Mauna Loa is about 17,000m (just under 11 miles) above its base and spans about half the island.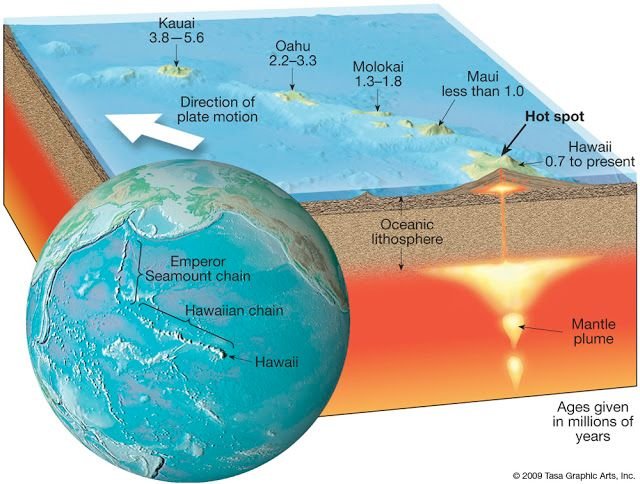 Hawaiian Hotspot by Tasa Graphic Arts
Mauna Loa has erupted 33 times since its first eruption in 1843. Its most recent eruption was in 1984.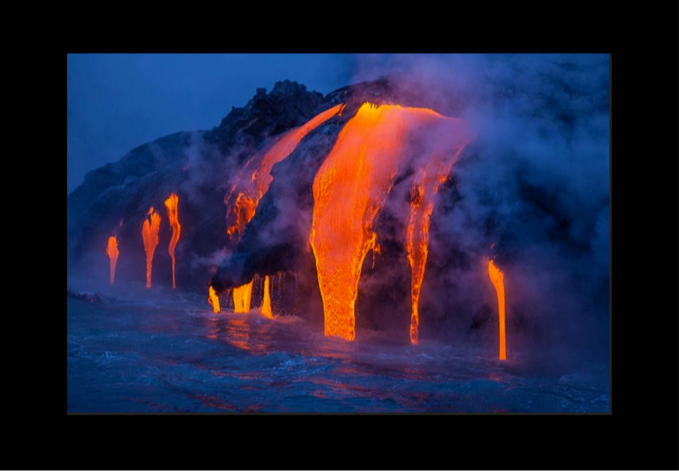 Image: Big Island Flow
Hawai'i is the youngest and biggest of the Island chain and is the most active from a seismic perspective. The photographs here are all from The Big Island.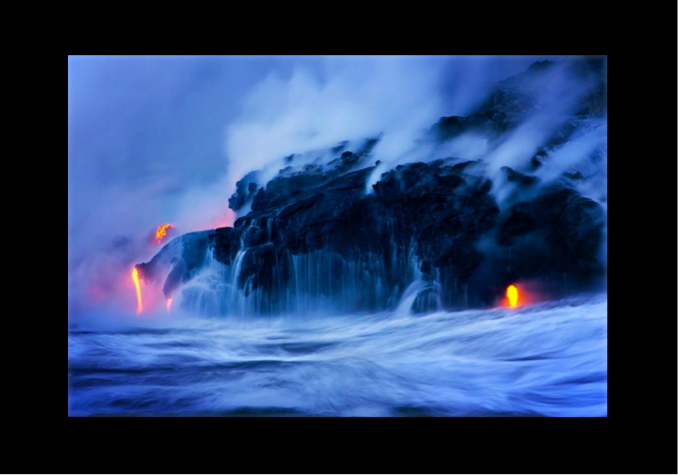 Image: Big Island Flow
The Volcano Park, as it is known on the South East corner of Hawai'i is still active from time to time and Boat Trips take tourists out to watch the spectacular show.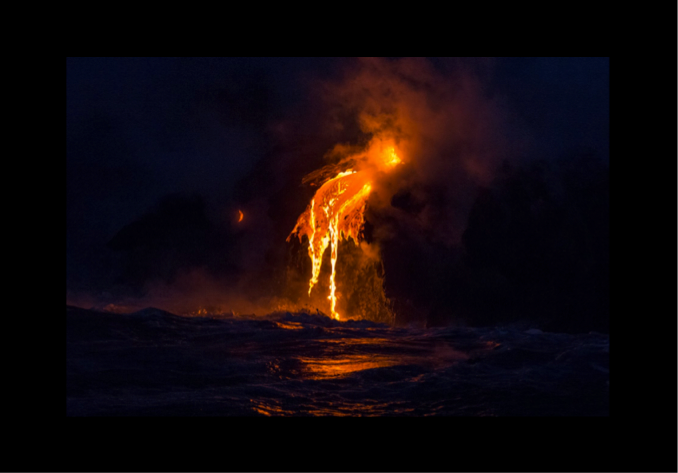 Image: Big Island Flow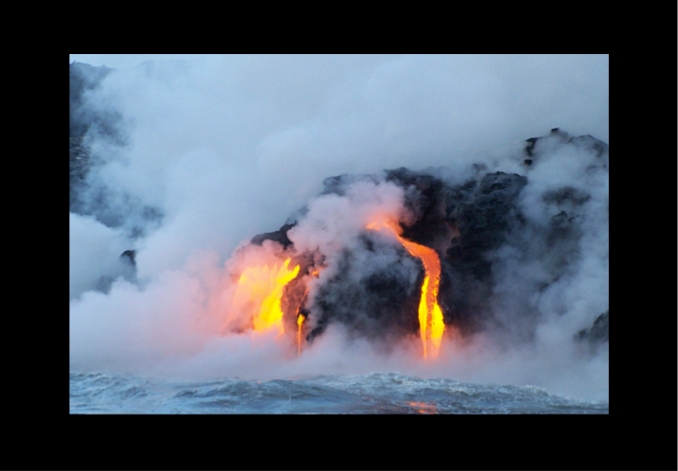 Image: Big Island Flow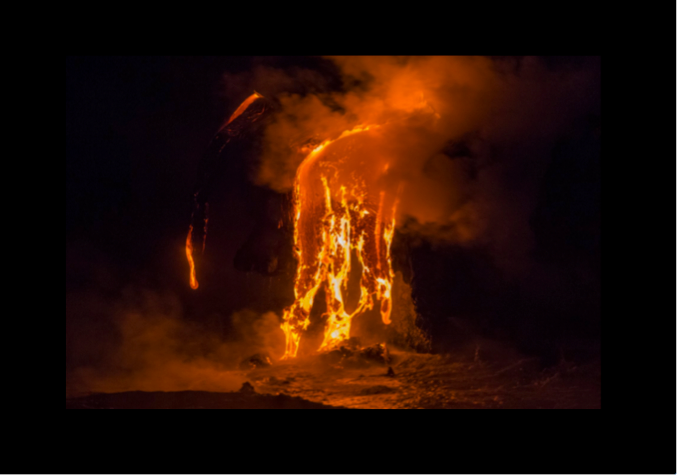 Image: Big Island Flow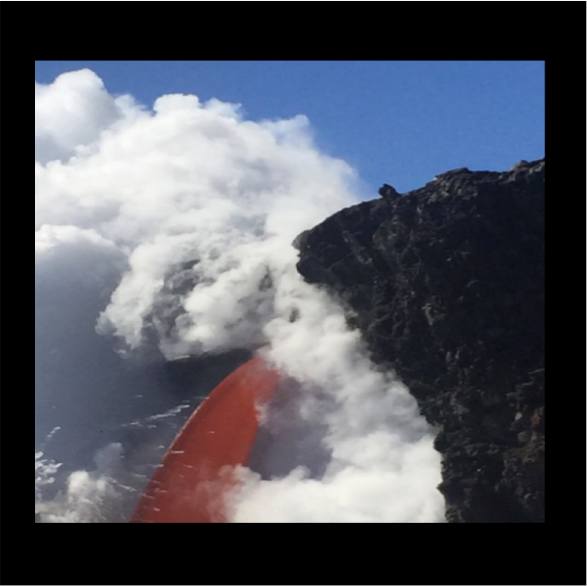 Image: Big Island Flow

Image: Big Island Flow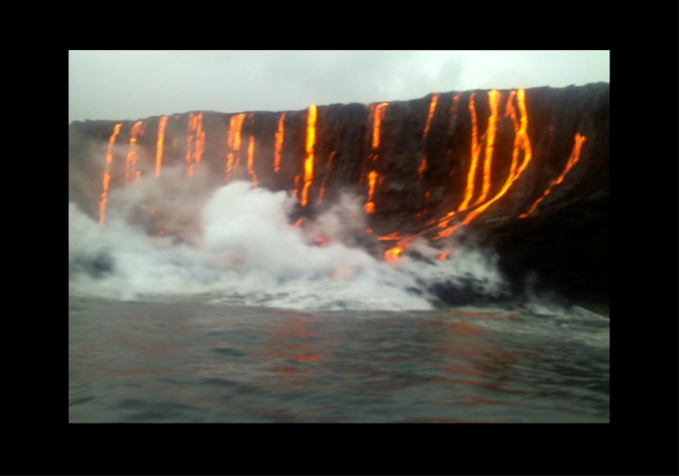 Image: Big Island Flow
This is a video taken in 1960 during an eruption. The cameraman/voice-over is hysterically dated, as is the music. But it is a fascinating view of the power and destructive nature of lava emanating from a volcano.
1960 Eruption – Incredible Footage
This video is not from Hawai'I but Vanuatu. I have included it because of the proximity to the throat of the volcano from which these guys filmed.
Vanuatu Eruption
For anyone with kids who might be interested, this is a great explanation of why and when volcanoes erupt: Link