Title Image: Daily Mail.co.uk
American Football – an extraordinary sport to me and many others because every part of play is a set-play, a pre-designed set of offensive moves by the attacking side and a strategised system of defence by the side without the ball.
As in most ball sports, having the ball and keeping the ball is fundamental.
Over about 4-5 hours of American Football, there are 4 quarters and a total of about 40 minutes of play and a lot of adverts and a lot of Gaga during the final.
Now that is a very unkind and disingenuous summary, I know. American Football includes some of the most extraordinarily fast, mobile, lithe, adaptable, skilled, athletic and 'out there' athletes who have ever graced a sports field.
Baseball and Football are the US national sports, even though Basketball is the only sport which the US invented. So, moan if you disagree but it happens to be true (Tiddly Winks – India).
Sunday 5th February, 2017. Superbowl Sunday. The New England Patriots are 27-3 down against the Atlanta Falcons. We are into the third quarter. This is when you have to get outside yourself as a sportsperson. 24 points down. 7 points for a touchdown plus conversion of the kick. Your team has one field goal to its name. Outlook: FUBAR. Strategy: Call your Mum.
Tom Brady, Quarterback for the New England Patriots: in the US you love him or you hate him (ignorance) – deflategate? (he copped it) – so your team is looking doomed. You have already won 4 Superbowls … your place in the Hall of Fame is assured, your whole family is Football Royalty!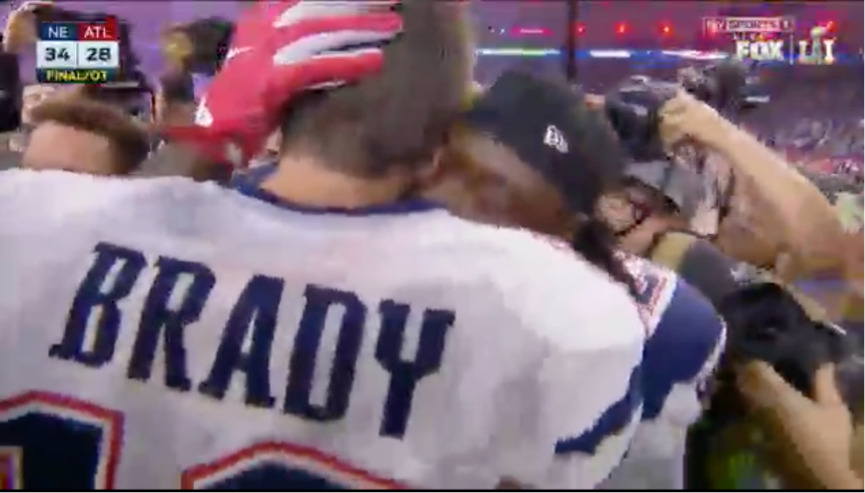 Image: Cricfree
Moment of Champions.
You win the game; you are the first ever to win 5 Superbowls as a Quarterback (playmaker).
You have earned so many millions that it just does not matter. Hats off to Tom Brady! Knowing HOW to win is invaluable.
In a high stakes game, in the 100m final, in the World Cup Final you only ever remember the winner.
Politically Correct educators, please take note: awarding prizes for taking part will make your students mediocre. It's not the taking part that counts, sometimes, it's the winning!
Tom Brady … Respect!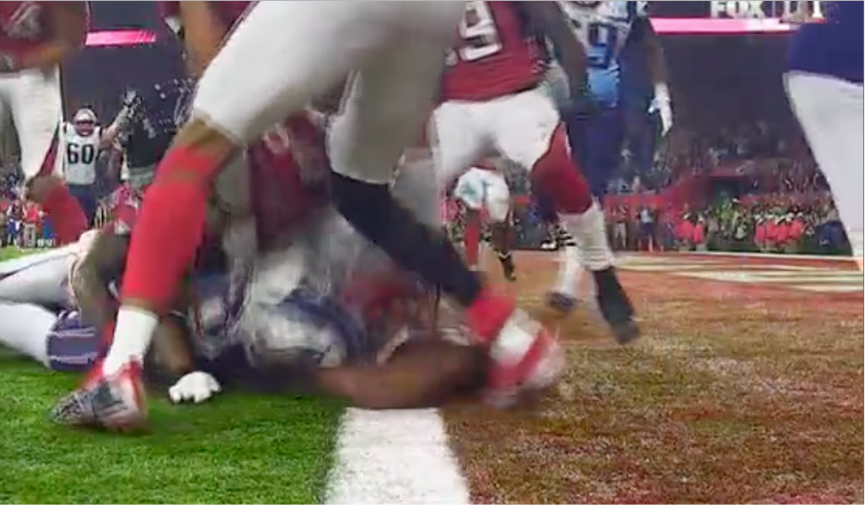 The thing that matters here is that the umpire sticks his two arms in the air. Image: Cricfree
All Rights Reserved. ©Edward Bryans 2017. No unauthorised reproduction of this post in whole or in part is permitted without the express written consent of the author