Title Image: Squid in Bushrangers Bay, NSW, Australia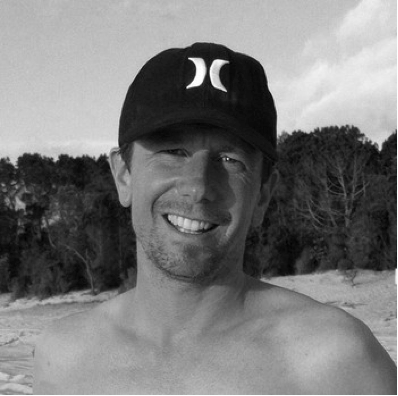 Matty Smith
"In the 70's David Doubilet pioneered the art of above and below images. In my opinion, Matty Smith now takes it to the next level.. sort of perfected it."
Michael Aw – Author, Conservation Photographer, founder of Ocean Geographic Magazine.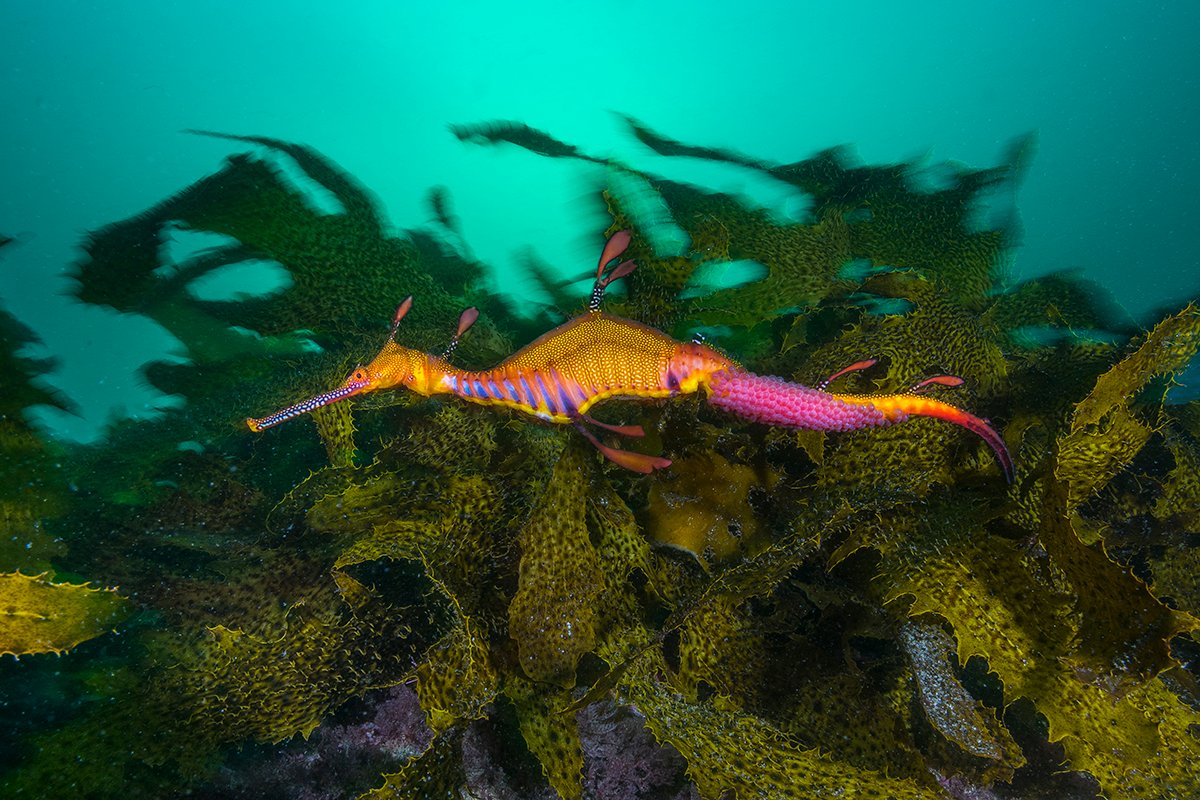 Cape Solander Sea Dragon
Matty Smith was born in the UK but he is very much naturalised into his adopted home, Australia. He is also an extraordinary photographer who has a very clear passion for his subject matter.
Matty Smith has exhibited his award winning images in over 70 countries across 5 continents around the world including the London Natural History Museum in the UK and the Australian Museum in Sydney. He has spoken publically about his style and approach and had his work recognised and admired by Sir David Attenborough and HRH Kate Middleton.

Seahorse in Clifton Gardens, NSW, Australia
As Matty writes in his Introduction to his website: "For me one of the most wondrous parts of any dive is the moment that the water engulfs my mask as my head slips below the surface. I think it's the suspense of the unknown of what lies beneath, the transitional part of moving from one element to the next that feels so magical and the thought of what alien creatures I might encounter. That is what draws me to taking half over half underwater images. I try to convey to the viewer that majestic feeling in a picture format. It's maybe the best way I can communicate to a non-diver what it's all about, to marry a wet and unfamiliar world with a dry and more familiar one."
Matty has won more awards than one can count, including this year's prestigious Underwater Photography Guide Awards for this incredible shot:

Physalia Utriculus or Blue Bottle, Shellharbour, NSW, Australia
Physalia utriciulus, like the Portuguese man o' war, despite resembling a jellyfish is actually a siphonophore, a colony of tiny animals called zooids that are highly specialised, much like the organs of single multicellular organisms. It is composed of four separate colonies of polyps and medusoids. The colony consists of a gas-filled polyp that keeps it afloat, and three other polyp types called the gastrozooids, gonozooids and dactylozooids. Dactylozooids form tentacles that hang below the water's surface and detect and attack prey, and drag the prey up towards the gastrozooids (the digestive polyps), which attach their mouths and consume the food item.
One of Matty Smith's signatures is the over/under shot – half the shot is above the ocean, the other half is below. This makes for some stunning effects as you can see through these images.
I hope you enjoy the wonderful artistry of Matty Smith!

Silver Bream shoal


Solomon Islands


Clown Fish, Walindi, Papua New Guinea


A great example of the over/under technique which Matty calls a landscape


Dolphin in the bow wave


A fire dart fish at Joelle's Reef, Kimbe Bay, Papua New Guinea


So Peaceful!


Blue Bottle
All Images are ©Matty Smith. All rights reserved.
For more information, please go to mattysmithphoto.com and/or follow his journey at facebook.com/mattysmithphoto/
All Rights Reserved. ©Edward Bryans 2017. No unauthorised reproduction of this post in whole or in part is permitted without the express written consent of the author