Title Image: CNN
I think we are all familiar with the Presidential Executive Order signed by Donald Trump banning the issue of travel visas to the nationals of the Magnificent Seven: Iran, Iraq, Sudan, Syria, Yemen, Libya and Somalia.
The Executive Order was updated this week, removing Iraq from the list.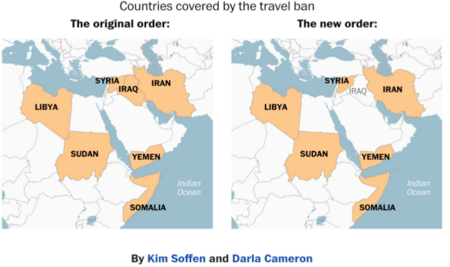 Steven Gern is an American man who is ex-Military and who was working in security in Iraq. In this video he gives a very plain, unweighted account of a conversation with Iraqis about the travel ban.
The video has counted up over 44million views!
Since the publication of this video, he has had to flee Iraq, due to threats upon his life and the consequential dangers he presents for all his fellow workers and those for whom he was providing security.
I wrote about the Executive Order a few weeks back: Trump's visa ban and the absence of Saudi Arabia
In that post I wrote: "Saudi Arabia, the country of origin of 15 of the 19 hijackers on 9/11. The country which has funded the vast majority of extremist Muslim terror activity around the world.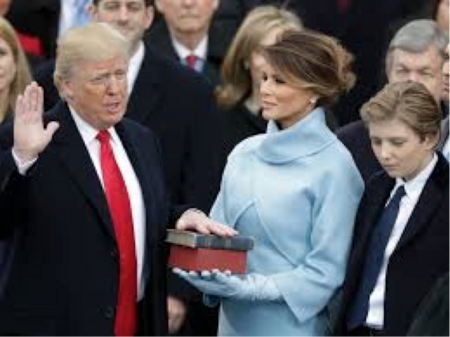 Image: Business Insider
Second Paragraph of the Executive Order:
"Perhaps in no instance was that more apparent than the terrorist attacks of September 11, 2001, when State Department policy prevented consular officers from properly scrutinizing the visa applications of several of the 19 foreign nationals who went on to murder nearly 3,000 Americans."
Paragraph Three of the Executive order:
"Numerous foreign-born individuals have been convicted or implicated in terrorism-related crimes since September 11, 2001, including foreign nationals who entered the United States after receiving visitor, student, or employment visas."
In my post I wrote this:
"According to the Saudi Press Agency, the United States has 125,000 Saudi students, which makes the U.S. the leading host for Saudis studying worldwide. The number includes students on scholarship and other studying at their own expense."
Why is Saudi Arabia not on the list?"
In other news this week, it was revealed that the US Arms Business is thriving!
Saudi Arabia received almost 20% of total U.S. weapons exports last year, amounting to about $2 billion in Sales.
Paragraph 1 of the Executive Order:
"By the authority vested in me as President by the Constitution and laws of the United States of America, including the Immigration and Nationality Act (INA), 8 U.S.C. 1101 et seq., and section 301 of title 3, United States Code, and to protect the American people from terrorist attacks by foreign nationals admitted to the United States, it is hereby ordered as follows:"
Is he really carrying out his duty "to protect the American people from terrorist attacks by foreign nationals admitted to the United States"?
It is not complicated. It is just a question of joining the dots!
All Rights Reserved. ©Edward Bryans 2017. No unauthorised reproduction of this post in whole or in part is permitted without the express written consent of the author